On this January day in the Northern Sawtooth Mountains of Idaho the high temperature will not reach 10 degrees Fahrenheit. However, the sun is shining brilliantly.
If dressed properly, an early afternoon ski on the Park Creek groomed trails cannot be topped. The Park Creek Overlook is located west of the town of Stanley in the Sawtooth National Recreation Area (SNRA) of the U.S. National Forest and National Wilderness.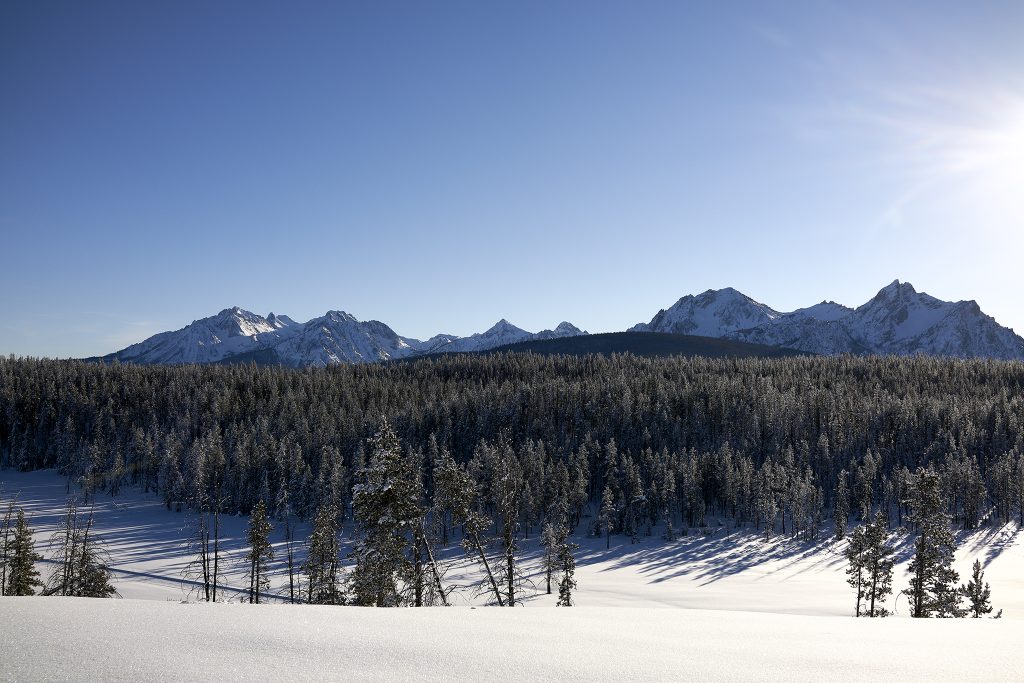 The Park Creek Cross Country Skiing Trail System is a superb mix of offerings. The routes can be short and flat to long with highly variable terrain. One of my favorite routes is the combined Camas and Skyrocket loops. It affords skiing of all types in 4.5 miles.