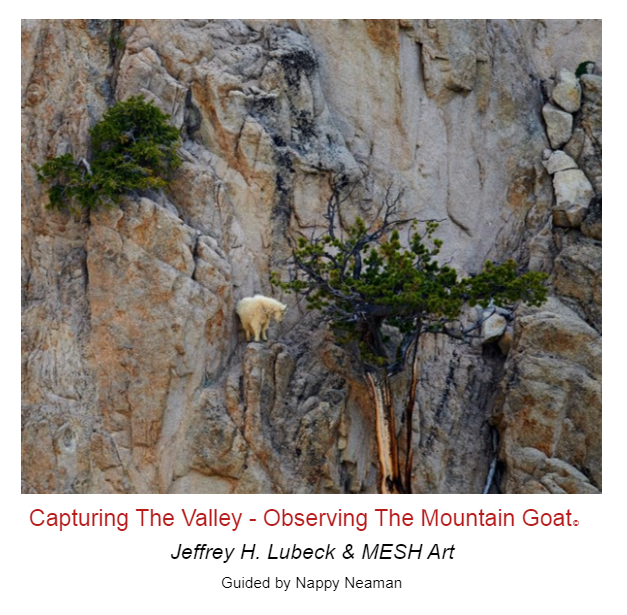 Capturing The Valley – Observing The Mountain Goat , Jeffrey H. Lubeck's book of Fine Art Photography premieres on Friday August 6th, 2021 at MESH Art Gallery for Sun Valley's Gallery Walk in Ketchum, Idaho.
Three years in the making, the images capture the mountain goats in the demanding terrain in which they live.
The book includes a full narrative for each each image. Its list price is $75 dollars.
It can be purchased online [here] .