Description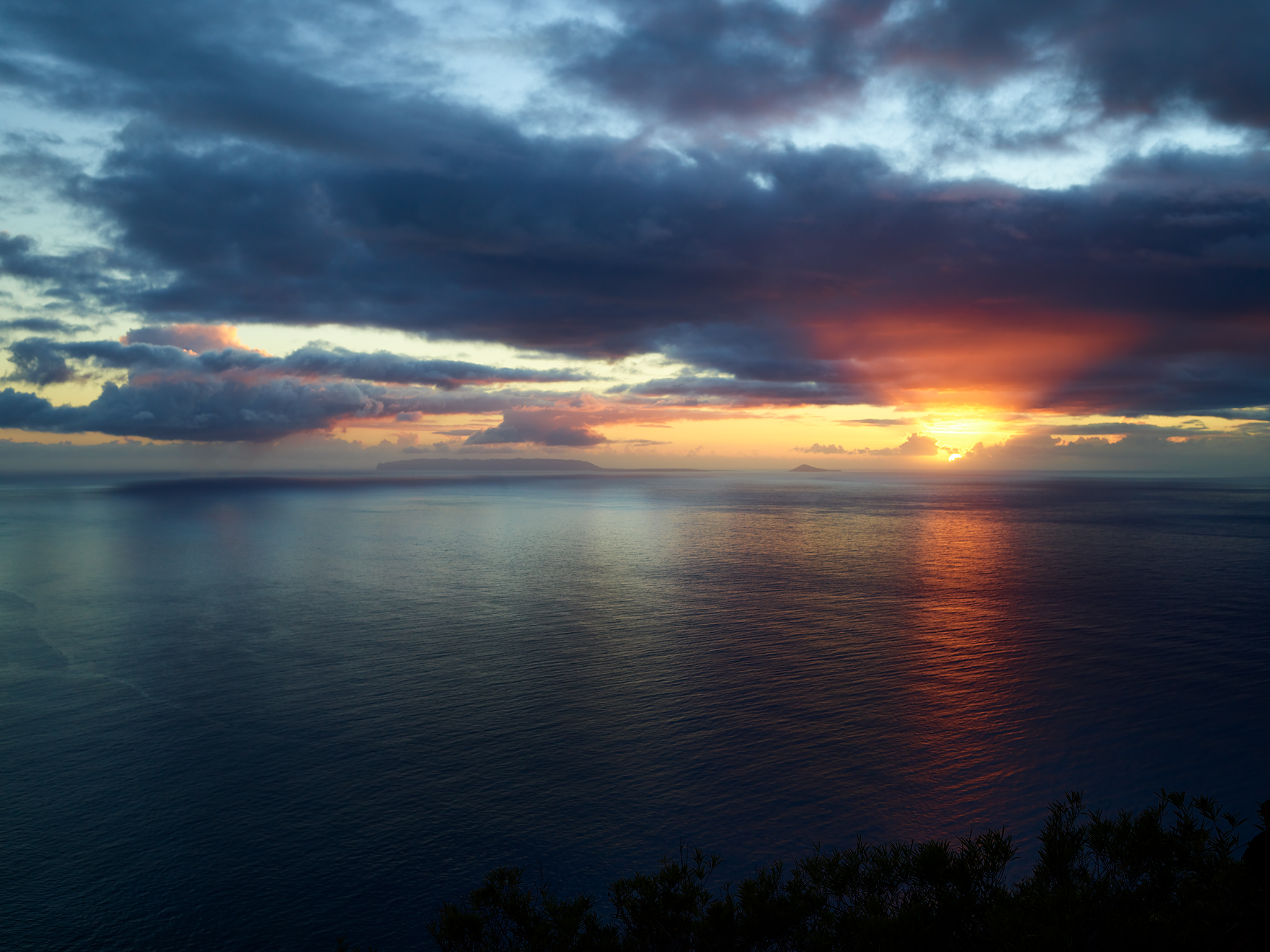 The Forbidden island of Niihau from the west coast of the island of Kauai. Captured from the cliffs of the Na Pali Coast.  A rain shower east of Niihau drops its moisture upon the Kaulakahi Channel below.
Ni'ihau is largely untouched by modern day life. It is a habitat for many endangered species. It is one of most-coveted travel destinations in the world. Ni'ihau (pronounced NEE-EE-HOW) actually became the "Forbidden Island" during a polio epidemic in the Hawaiian Islands in 1952.  Human presence is highly restricted.
Ni'ihau is the westernmost inhabited island of the main Hawaiian islands.  On average Ni'ihau is 17 miles from the coast of Kauai.  Its closest point is 14 miles from Barking Sands beach. A few people have attempted and completed swimming the width of the channel.  The best time to complete the swim is 19 hours.