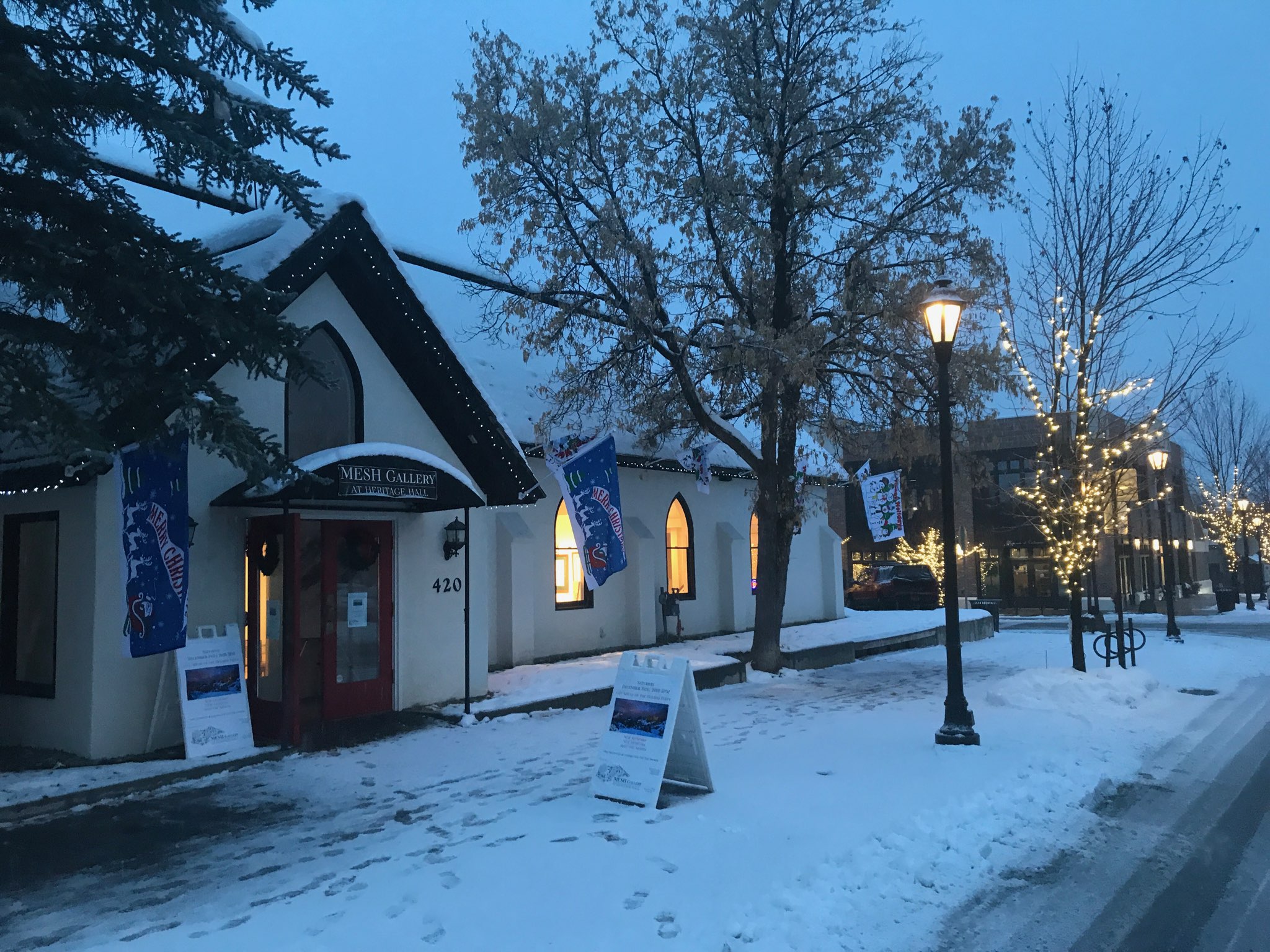 It has been snowing most of the day today in Sun Valley and the six mountain ranges MESH claims as home territory. The Weather Service forecast is for up to another 10 inches of snow by tomorrow afternoon.
A number of patrons have dropped into MESH Gallery today to purchase artworks and photo-books intended to be Christmas gifts for their loved ones.
I will admit one of the great pleasures associated with our work is to see the excitement on the faces of people who are purchasing a gift they are certain will bring surprise and joy to someone for which they love or care deeply.
At 135 years – young the MESH Gallery at Heritage Hall is revealing It's Beginning to Look A Lot Like Christmas.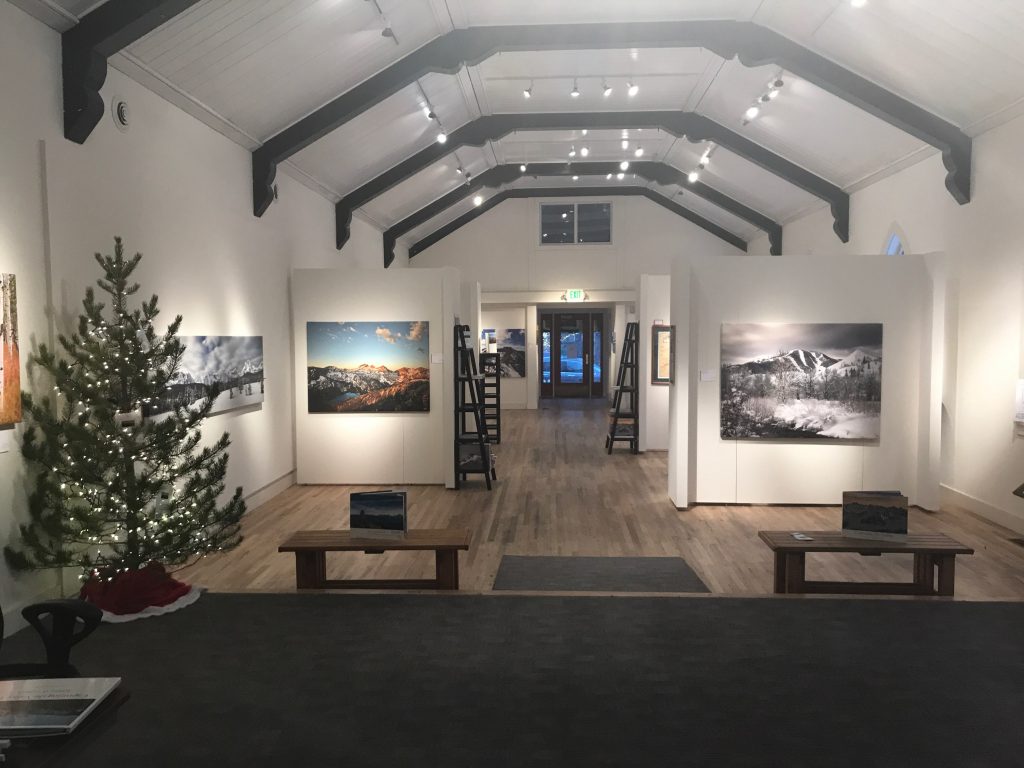 It is December 7th and it should not be lost on any U.S. Citizen to take a moment and reflect – on things large and small – that on this day in 1941 tour nation suffered dearly from a surprise attack at Pearl Harbor.