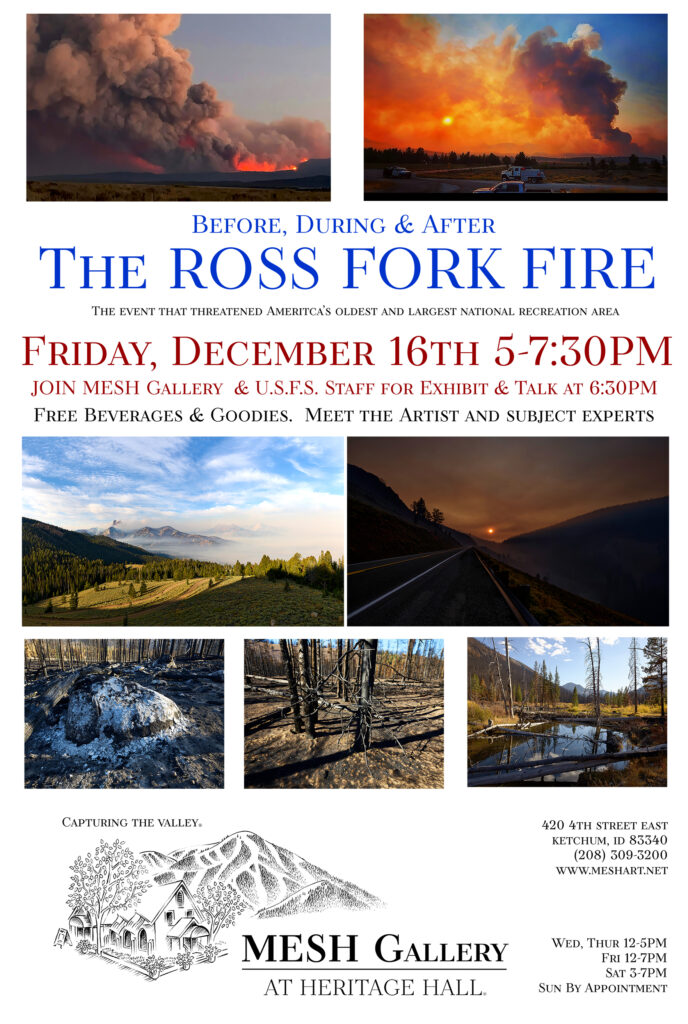 Fine Art Photographer Jeffrey H. Lubeck, MESH Gallery, and the United States Forest Service will premiere the exhibit The Ross Fork Fire – Before, During & After on Friday, December 16th, 2022 from 5-7:30PM. The event is free to the public. Beverages and other goodies will be served free as well. MESH Gallery is located on Town Square in Ketchum, Idaho at 420 4th Street East. 83340.
The exhibit will include images, maps, and other artifacts from the fire that consumed almost 40,000 acres in or near to the Sawtooth National Recreation Area (SNRA). The SNRA was the nations first National Recreation Area established in 1972 and at almost 700,000 acres is its largest. The SNRA is considered Idaho's Crown Jewel from a nature setting perspective and celebrated its 50 year birthday this past summer.
At 6:30PM Lubeck and Fire Personnel and Subject Matter Experts from the Forest Service in a variety of disciplines will lead a discussion about the fire – before, during, & after – and its implications. A Question & Answer session will follow.