MESH Art Gallery at Heritage Hall premiere's four new works during Gallery Walk in Ketchum, Idaho on Friday, March 10, 2022. The works are by Fine Art Photographer Jeffrey H. Lubeck.
The event will be from 5:00PM – 7:30PM. MESH Art Gallery at Heritage Hall is located on Ketchum Town Square at 420 4th Avenue East. Beverages and special treats from the MESH Gallery Smoker will be served.
The Star premiering is Babe Makes the Call. It is of a Jungle Fowl Rooster calling out to female chickens.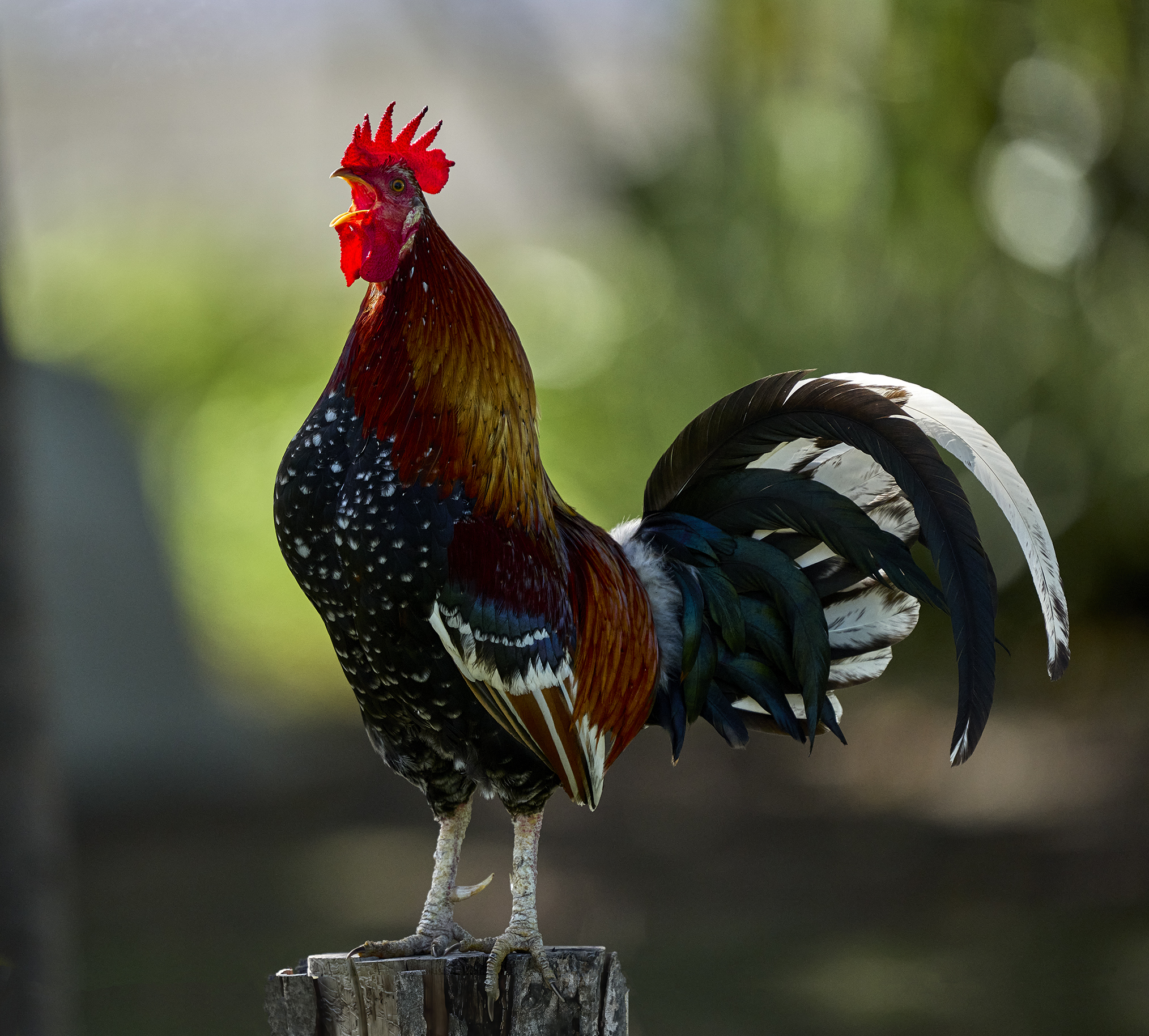 Says Lubeck, " 'Babe the Rooster' making the call with his big protruding chest and skinny legs reminds me of Babe Ruth the American Baseball player in his heyday. Both Babe's control the show and are bigger than life." Lubeck feels the image has a natural place on the wall next to the kitchen table to provide a morning wake-up call.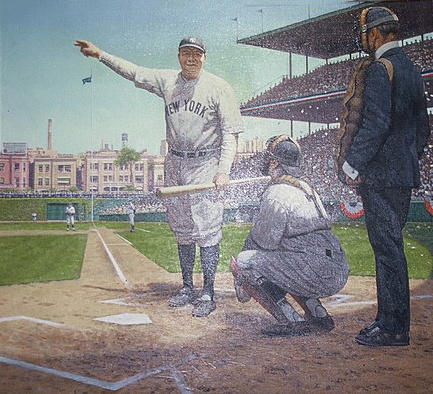 The other new artworks are Astrophotography.
First is Jupiter Rising on Redfish.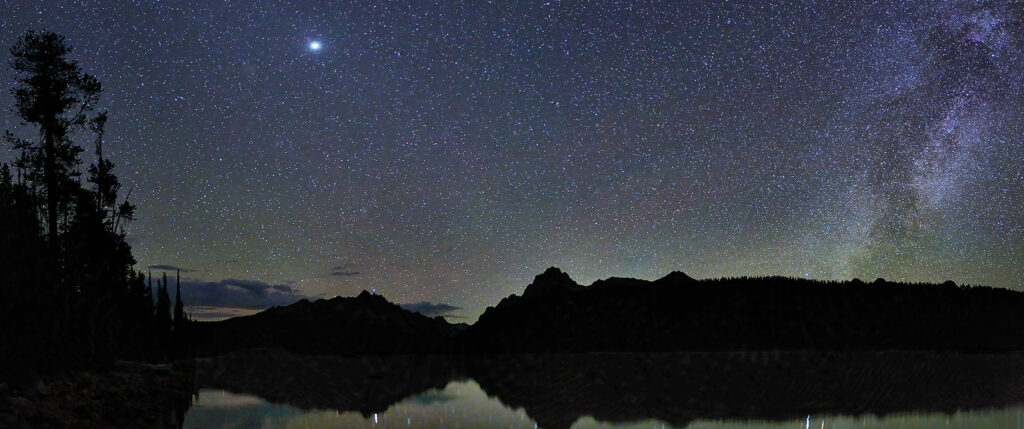 Jupiter Rising on Redfish is of the Planet Jupiter and the Belt of the Milky Way Galaxy at their biggest and brightest over Redfish Lake near Stanley, Idaho. Redfish Lake located in the International Dark Sky Reserve – first in the United States – is considered the crown jewel of the Gem State. There are only 20 locations worldwide that have been designated a Reserve by the International Dark Sky Association.
Jupiter Rising on Redfish "is the result of almost a year of planning, the delivery of a new camera system, a willingness to hike for miles in the backcountry at night, and luck with the weather" says Lubeck. "I was so pleased to capture every element I desired to be included in the image – the big tree, Jupiter, The Belt, Redfish Lake, the stars on the lake, the silhouette's of Grand Mogul, Heyward, Braxton, Reward, and Horstman Peaks and the Redfish creek valley. "
Second is Starburst on Baldy and third in Night Sky over Sun Valley.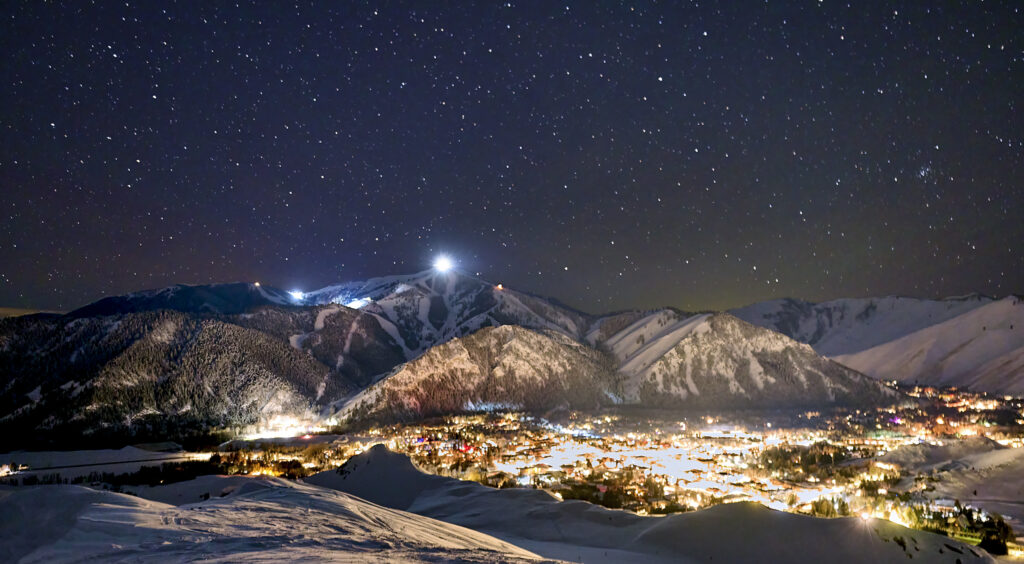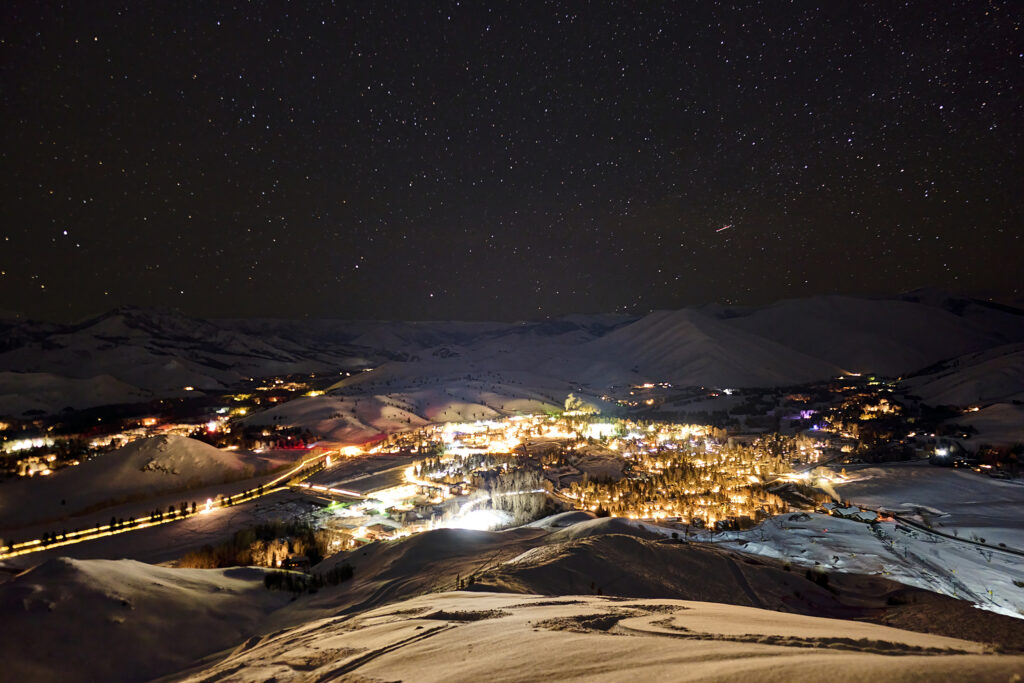 Starburst On Baldy and Night Sky over Sun Valley were captured as part of the same photo-shoot. Lubeck says he was pleased that usable images were captured given the difficult shooting conditions. "When I reached the shooting location it was 2 degrees Fahrenheit. There was a steady 5-10 mile per hour wind, making the temperature between -8F and -14F."