McGowan Cusp of Summer, Jeffrey H. Lubeck's Exhibit of Fine Art Photography will premiere on Friday June 30th, 2023, at MESH Gallery in Ketchum Idaho. The premiere will be held from 5-7:30 PM. MESH Gallery is located at 420 4th Street East. It is situated next to Town Square and across the street from Atkinson's Market. The Artist will be on hand for discussion.
The public is invited to attend the event free of charge. Free Food and beverages will be served.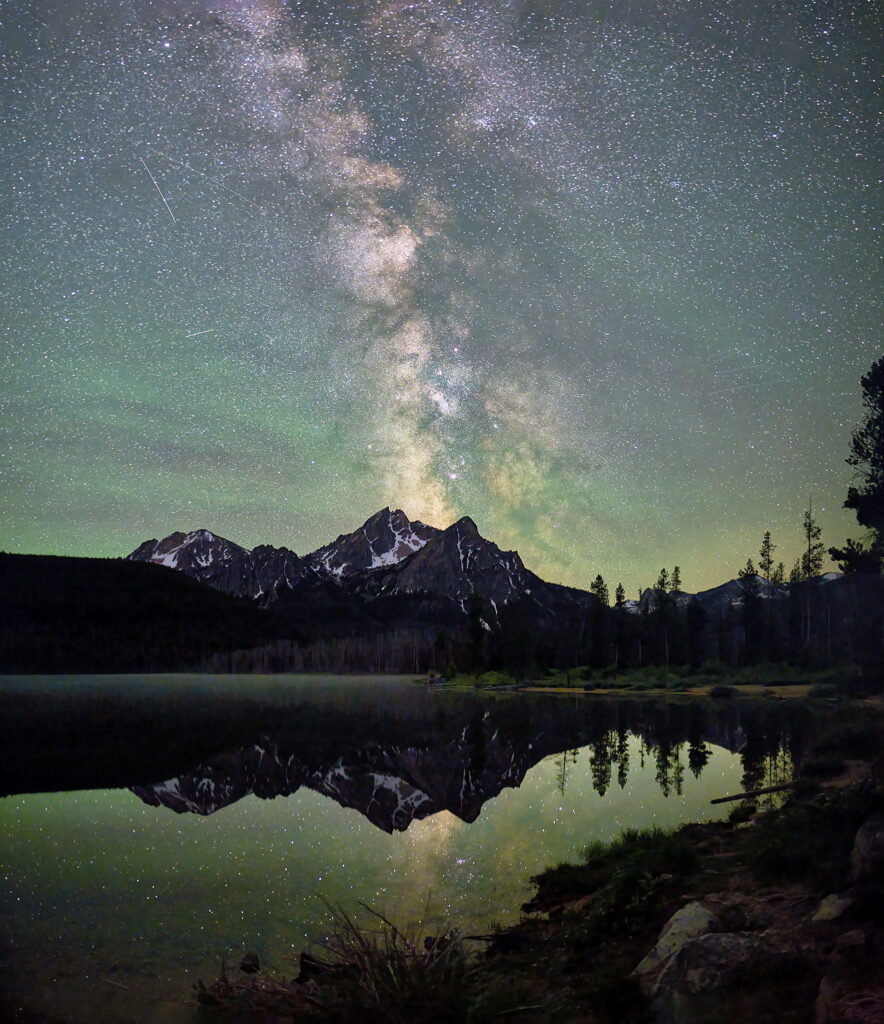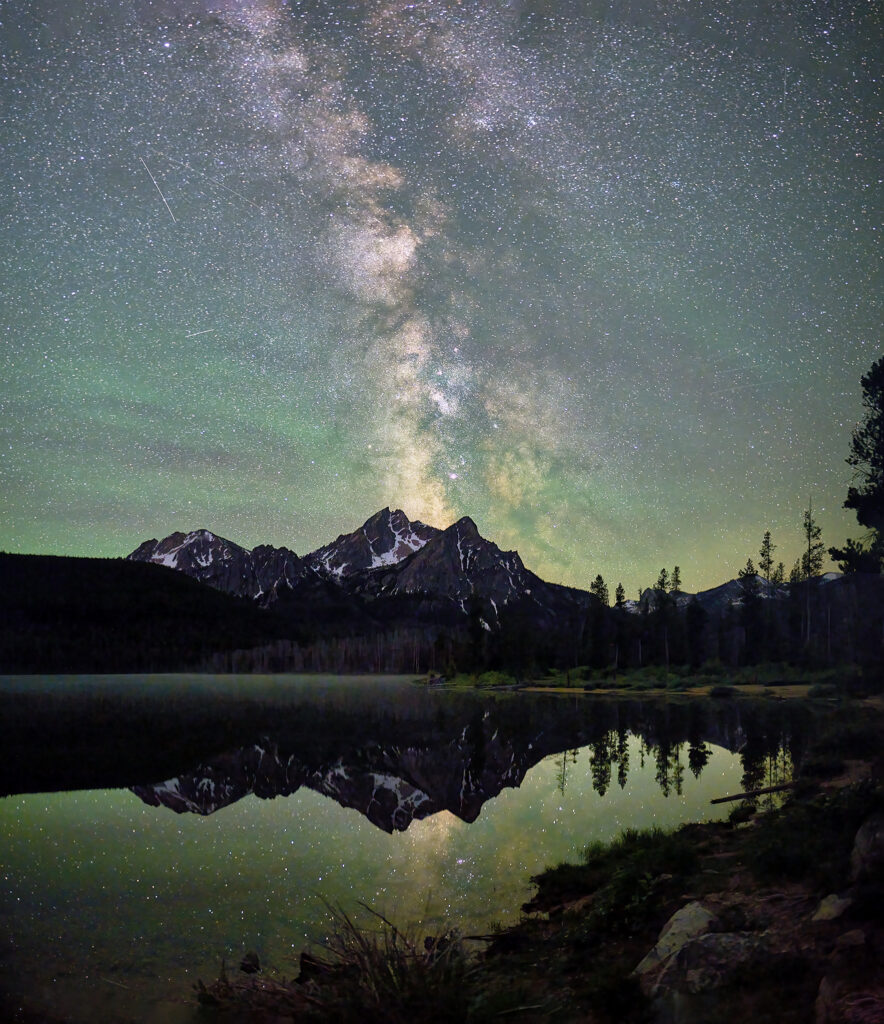 Lubeck captured images of the iconic McGowan Peak in the Sawtooth Mountains of Idaho over a nine-hour period on the day before summer this year. "My goal was to capture McGowan and its surroundings: during the fading light of sunset, the height of the night sky under the Milky Way and in the golden glow of sunrise", says Lubeck. "The effort required a fair amount of planning, perseverance, and luck."
Lubeck's research and experience suggested that given the sun's angles, McGowan is primed for a superb sunrise and sunset on the days just before, during, and after the Summer Solstice.  In 2023, on the same day, a New Moon with the Milky Way Belt at its height would also occur. McGowan Peak is in the heart of the Central Idaho Dark Skies Reserve. It is America's first Gold-Tier Dark Skies Reserve.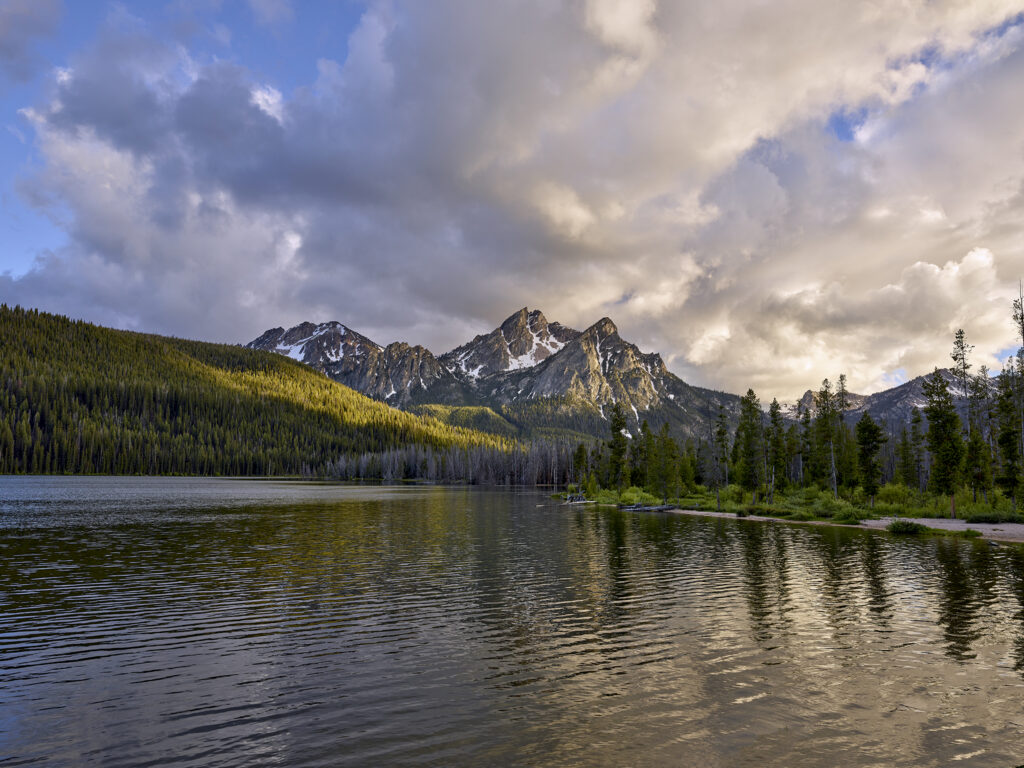 Lubeck's partner in MESH Gallery, son Kyle, says their plans were almost wiped away by bad weather. "It snowed with sleet and rain almost the entire day. However, the Weather Service predicted the conditions would break for the better about an hour before sunset and sure enough it did." Kyle looks forward to seeing the response of visitors to the gallery when they see the artworks for the first time. "Given the large size and color depth of the artworks, their first response is often 'I feel like I could step right into the picture'".
McGowan Peak is often misspelled.  It is named for one of the earliest residents in the Sawtooth Basin, George McGowan.  Many travel maps, tourism companies, and historical websites misspell it to be McGown Peak.  Official records of the U.S. Geographical Board have the name designation of "McGowan" submitted by the United States Forest Service on February 21, 1916, and approved on June 7th, 1916.  Relatives of McGowan living in Challis, Idaho have confirmed McGowan to be the correct spelling.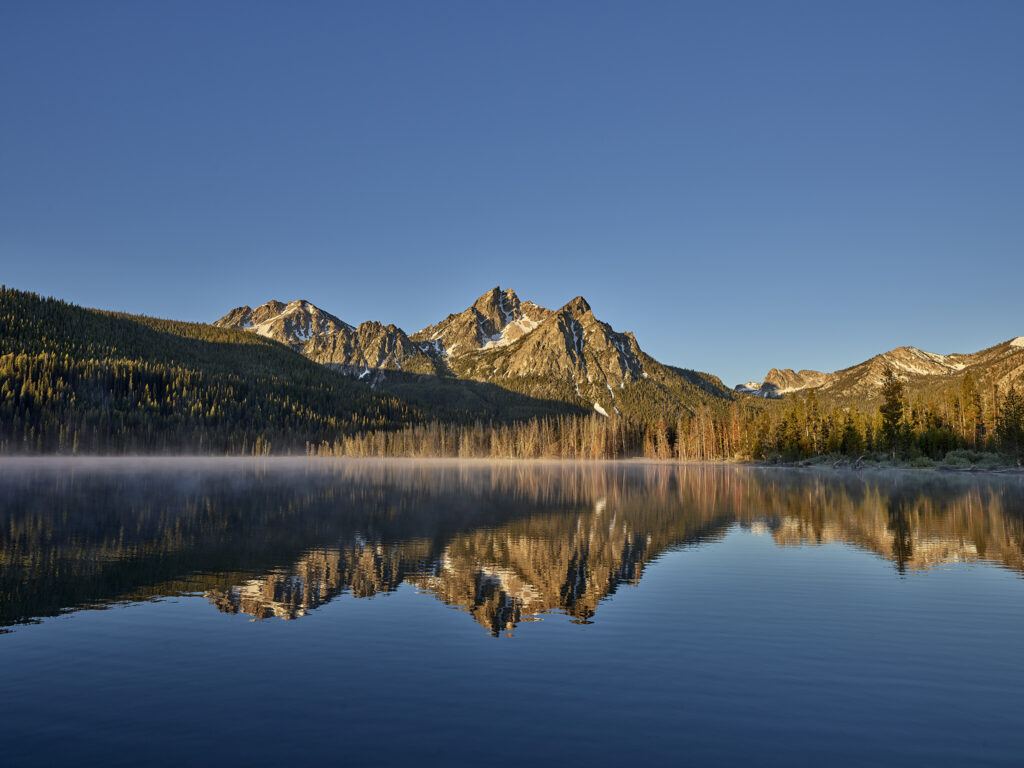 During the Premiere MESH Gallery will also be hosting a party celebrating its 10th year in business.