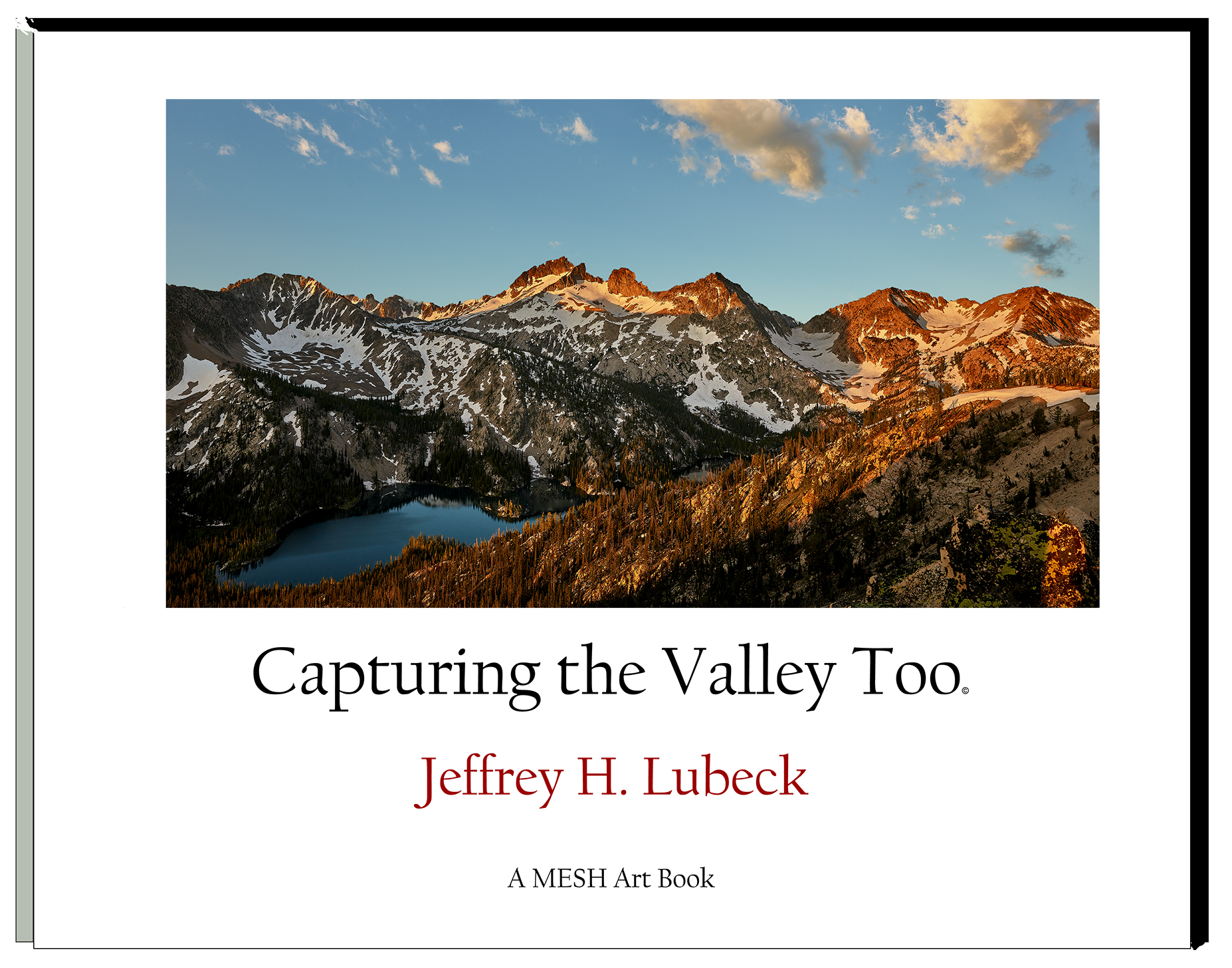 Jeffrey H. Lubeck & MESH Art will premiere Capturing the Valley Too © during The Giving Walk Friday November 29th from 4-6PM at MESH Art Gallery at Heritage Hall ® located next to Ketchum Town Square.
The hardcover book of Fine Art Photography results from four years of back-country photo-shoots conducted by Lubeck. Capturing the Valley Too is the follow-up to the highly successful Capturing the Valley © released in 2015.
"As with the first book, Capturing the Valley Too is an art piece in itself," says MESH Art co-owner Kyle Lubeck. "The book is printed using the highest quality materials in a large format layflat hinged paper configuration. This allows for the best results in terms of viewing and longevity." A full narrative describing each image is provided separately.
Capturing the Valley Too presents unequaled images of iconic and extraordinary places within the six mountain ranges that surround the Wood River Valley. "It is an absolute joy to share the places all of us know and love or have heard about," says author and photographer – Jeffrey H. Lubeck. "In some cases it was a true challenge to get to these spots with such great names and imagery. However, it is so compelling to reach, and photograph places known as The Finger of Fate, Railroad Ridge, The Arrowhead and The Birthday Cake."
Will be available for purchase for $99.95 from its premiere through Saturday December 8th, 2019. Afterward the book will be available for purchase at $150.00.
Any book ordered prior to Friday December 13th, 2019 will be available for Christmas.
For more information: Kyle Lubeck at (208) 309-3200 or kyle.lubeck@gmail.com